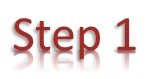 Create Your Member Account
Click the Log In button at the top right hand corner of the page. Fill out form "First Time Registering".
Please remember the Member is the parent/guardian (NOT the skater). Use the parent's email that is most commonly used in your household. This can be changed at anytime. If you change your email address, please log in and change it under My Account/My Account. Please write down this log in in a safe place that can be easily found or remembered.
If you forget your log in and/or Password click the "forgot password" under your log in. The site will send you a new reset page to help you get back on. If you have any further problems please contact the Guelph skating office.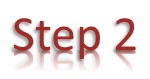 Fill in your Participants (
the Participant is the skater(s

) Information

Add participant's information (skater) to the best of your ability. If you are unsure about your Skate Canada number please leave it blank as the office can fill it in for you with the correct information. If you have more than one participant (skater), after you have clicked done on the first one, click My Account at the top right hand corner and click Participants to add multiple skaters.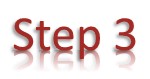 Click the Registration Button
Once your participants (skaters) are done being added, click Registration in the middle bar. Make sure to filter, using the left hand side guide, to help easily find your proper program.
Bottom Content Title
This is an additional section to be able to add content